on
August 22, 2014
at
10:47 am
Friends, it is that time of year, again…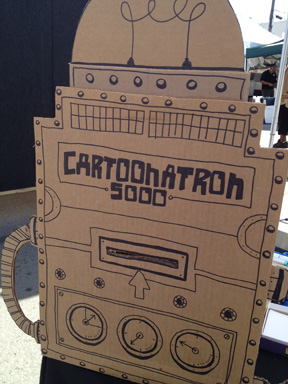 It's time for West End in Sand City…
I will have the new books, new posters, new original art, new buttons (many hand-drawn), zines and new zines (Art-o-rama) and The Cartoonatron 5000 will be spitting out cartoons (if fed a little green)… Soooooo….
Come on out and get Squiddy!
Fun starts at 11 am on Saturday, noon on Sunday! And, thar be food and wine and art involved!