on
August 20, 2014
at
9:21 am
It's time to Celebrate in The West End!
It's a fun place, Sand City…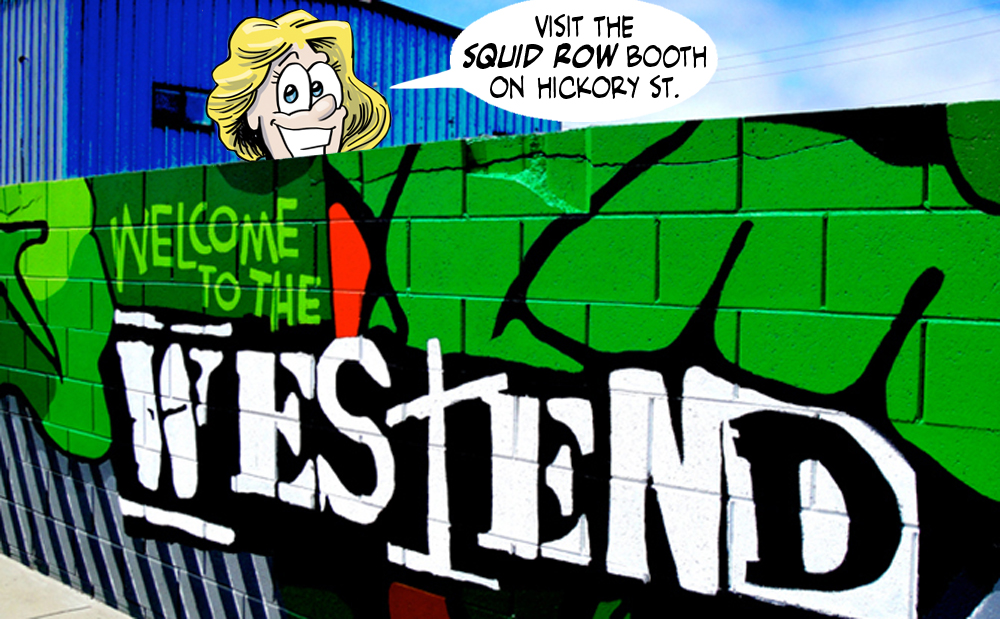 and there's lots to celebrate… Art, Music, Food and Wine… There are lots of booths dedicated to these things and one shouldn't miss coming out and enjoying it. Squid Row is officially located in booth 40 on Hickory Street, not far from the main music  stage, which means I get to sample all the music!
What will you find when you come to booth #40? Books, original art, posters, copies of the Art-o-rama zines… AND returning this year… The Cartoon-a-tron! Come feed it with paper money and see what happens!
West End Celebration, Sand City, CA… Aug 23 & 24th, 2014. Opens 11am on Saturday, 12pm on Sunday and open until 5:30 both days.